New York Flour
$

27.99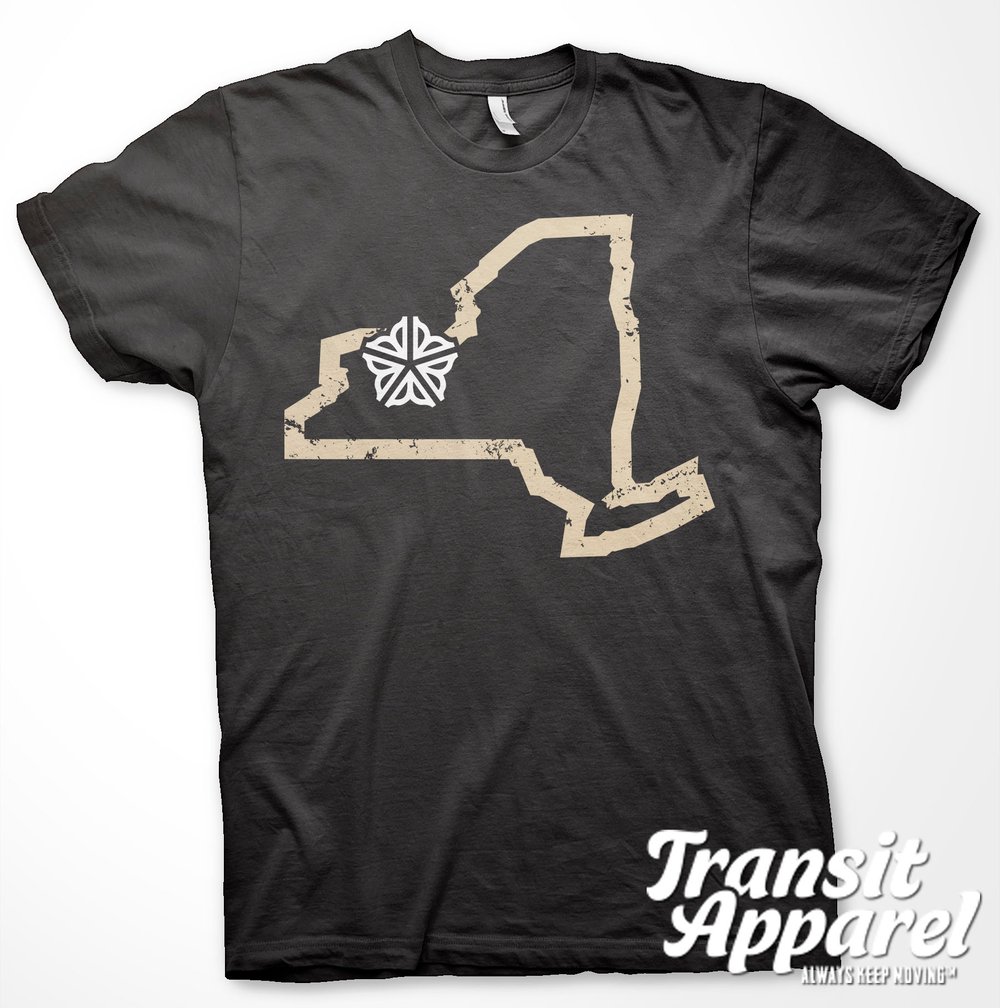 From early Seneca nation nomads, to the naturalist Thomas Davies, to pioneers like Gideon King and Ebenezer Allen, to enterprisers Phelps and Gorham, to businessmen Col. Rochester Maj. Carroll and Col. Fitzhugh, the Genesee Valley has been a magnet to all who are drawn here.
Early on, the mighty Genesee River provided a trove of natural resources, and massive potential as a natural energy source. Ebenezer Allen (a free black man) was one of the first to construct a flour mill near the river, processing the many cereal grains coming out of the region. This led to more enterprising businesspeople setting up mills and other processing plants, dotting the landscape around High Falls.
The completion of the Erie Canal solidified the economic success of this inaugural boomtown, and grain production soared, leading to one of our most popular nicknames: The Flour City.
Fast forward to the 1970s, where contributing artists Anthony Inquagiato and Lee Green finalized the ubiquitous logo we see today to represent our Flour City nickname. And as a final touch, the featured logo adorning our state outline covers the space of the Greater Rochester area, spanning six counties.
Unisex Cut:
Shirt Color: Asphalt
Shirt Type: 50/50 Poly-Cotton Athletic Fit T-Shirt
Share